I got this tote at
Hobby Lobby
and wanted to upgrade it a bit so that I can carry the necessary things that I never think about carrying with me for my daughter.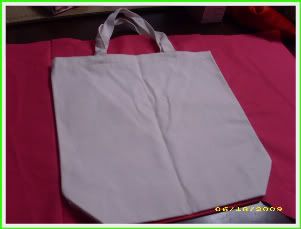 I really wanted to use the pink fabric I had purchased to wrap it.
But I'm not sure If I added
too
much glue under the fabric or this fabric didn't want to be
decoupaged
to this kind of fabric but this wasn't working out. You see all those marks of glue seeping through, and then I added
modpodge
on TOP of it and it looked even worse. So the solution...Buy another one and start over.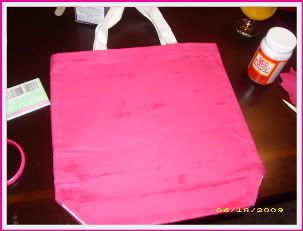 This time I decided to use
Folkart acrylic paint in #2850 Neon Pink
all over and
Folkart in #2241 Apple Green
on the trim. I added
Hot Topic
stickers and here's my basic tote.
I still need to finish painting the inside of the handles,
maybe
even adding some ribbon, hmm don't know how that would look.