I am little by little trying to decorate my kids room and I went with
pink
and
black
. So I decided to give
decoupage
furniture a try. And I went big. I have had this little yard sale ugly little brown dresser for 4 yrs that is in my kids room.
I never thought about spray painting it or decoupaging it or anything until I started to release my inner craftiness.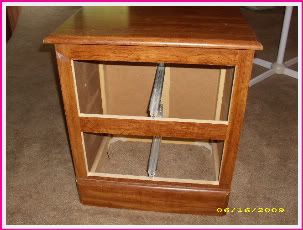 I went to
Hobby Lobby
(LOVE THAT STORE) and found this
fabric
that goes well with the design of the same scrapbook paper I used to make the wall art.
I just cleaned off the dresser and just taped off the part I painted black with FOLKART ACRYLIC PAINT.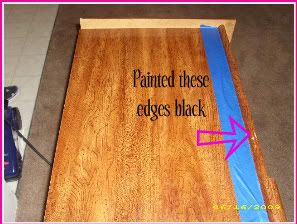 I just measured out whatever I was going to need and used
MODPODGE
to glue it all over.
I also bought this
awesome
pink fabric I was going to use to update a tote bag and noticed it would look great with the color scheme I was going for in her room so I incorporated it on the drawers, I took off those handles and painted them black, again with FOLKART PAINT. And this is the end result.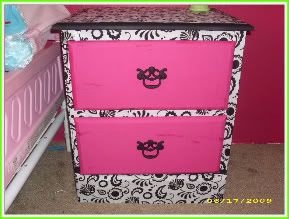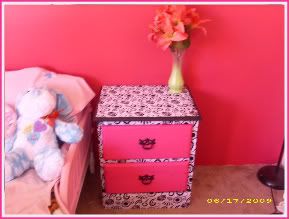 In total I spent $9.63
The black/white fabric was $5.49 a yard.
The pink fabric was on sale $4.14 a yard
I already had everything else.