I was in the middle of writing about Valentines gift Ideas when to my surprise
(well not really)
my daughter walkes in looking like this..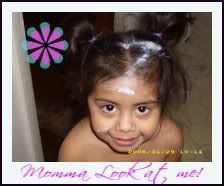 That would be butt cream on her hair and face..
This is what I get for not watching her
This has
not
been the first time I have
neglected
my kid and has involved the
cream jar
.. Take a look..(minus the hair please, I promise you I
do
comb her hair!)

So there is
17
16 days till
Valentines Day
. And I'm not too sure what to get my hubby but I found great items for under $20
(Not that they don't deserve more than a $20 dollar present)
but sometimes when you can't think of things we'll those small presents always help..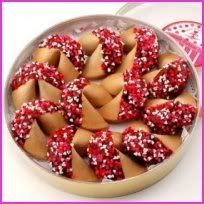 AMAZON:
A Dozen Dark Chocolate Hand-Dipped Fortune Cookies Decorated for Valentine's Day & Nestled in a Gold Container.
Price:
$18.50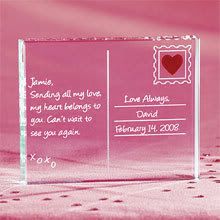 Valentine Postcard Glass Block from
PERSONAL CREATIONS:
On the left side, they engrave any 5-line message, up to 20 characters per line; on the right side, they engrave any 3-line message, up to 20 characters per line. They then beautifully accent the block with a bright red heart "stamp."
Price:
16.95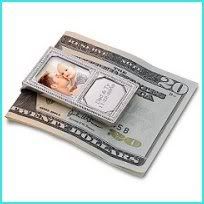 At
THINGS REMEMBERED:
They have a silver-plated money clip that has room for a favorite photograph and your personalized message.
Price: Sale now
$9.99
Normally
$20.00