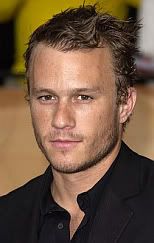 Everyone by now has probably heard that
Heath Ledger
has passed away today.
"Police say the death may be drug-related. The NYPD spokesman tells AP that Ledger had a massage appointment at his Soho apartment. When the housekeeper went to alert Ledger the masseuse was there, she found him at around 3:26 p.m. His body was found face down on the bedroom floor. There is no visible signs of any trauma. He was pronounced dead at 3:45 p.m. Heath Ledger's autopsy is scheduled for tomorrow.
Ledger was last spotted publicly in London on Saturday on the set of Terry Gilliam's The Imaginarium of Doctor Parnassus. Photos show Ledger wearing a clown costume. Other pictures of Ledger out of costume show him with long brown hair and a dark goatee.
The Perth, Australia, native was nominated for a Best Actor Oscar for 2005's Brokeback Mountain, on whose set he met – and began a romantic relationship with – Michelle Williams. Theirs was described by others on the film as love at first sight.
Their daughter, Matilda Rose, was born in New York on Oct. 28, 2005. Ledger and Williams, who shared a brownstone together in Brooklyn, split in September 2007."
*Reporting now that Heath Ledger was sick with pneumonia when he died today in NY.
Such a sad time for Michelle and his young daughter.
PEOPLE.COM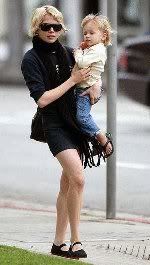 TMZ
reports
Michelle Williams is "devastated" by the death of her former fiance, Heath Ledger.
We're told that "words cannot describe" the pain she is in over the news about the father of her child, Matilda Rose.
We're told she is on a plane heading to NY right now.
Also exactly a week ago
Brad Renfro
the 25-year-old actor was found dead at his Los Angeles home and sadly similar to Heath ledger, by drugs. Renfro had a history of drug abuse.
Renfro had been filming a movie with
Winona Ryder and Billy Bob Thornton.
The movie, "The Informers," just wrapped.
Renfro has had a rough time personally since moving from Tennessee to Los Angeles. His parents split, and we're told he did not have real guidance from adults as he tried navigating the treacherous movie industry.
AP
reports: "Hundreds of mourners turned out Monday to bid a final farewell to Brad Renfro. The former child star was remembered at a funeral service in Knoxville, Tennessee, before which his family accepted condolences from some 600 well-wishers at a local mortuary.
In a surprise twist, Renfro's family revealed in an obituary placed in the 'Sentinel' that the actor was survivied by a young son, whom they referred to only as 'Y Renfro' in the announcment in order to protect his identity.
Renfro's father and stepmom told TMZ that the boy lives with his mother in Japan and that Renfro spent time with his son before his death.
Read the rest of the story
HERE
Sound familiar..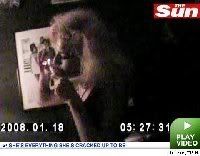 The
SUN
has pictures AND videos of
Amy Winehouse
doing drugs.